STANAG-4481
General Information
STANAG-4481 is a NATO standard for maritime shore-to-ship broadcast digital data communication. Data are sent by a single land-based transmitting station and received by many stations aboard ships.
There are two variants, one with a FSK modulated signal, the other with PSK modulation.
Usage:
§ Transfer of maritime related digital information over HF.
Mode Details
 

Item

Value

 

Standard

Modulation

FSK

BPSK

 

Tones

2

-

 

Shift (Hz)

850

-

 

Bandwidth (Hz)

1500

3000

 

Symbol rate (Bd)

75 / 100 / 150 / 300 / 600

2400

 

Data rate (bit/s)

-

300

 

Error correction

-

FEC rate 1/4

Demodulator Settings

Demodulator

FSK 2 matched

PSK data aided

 

Symbol rate (Bd)

75

2400

 

SR tolerance (Bd)

5

24

 

Shift (Hz)

850

-

 

Shift tolerance (Hz)

10

-

 

Modulation order

-

8

 

Version

-

A

 

Min. burst length (s)

0.100

0.100

 

Max. burst length (s)

1.000

1.000

 

Min. pause length (s)

0.100

0.100

Features

Demodulation

yes

 

Recognition

yes

 

Decoding

yes

 

Automatic Polarity Adjustment

no

 

Combination with other modems (modem list)

yes

Tuning

Tuning frequency (Hz)

Center

1800
Table 21: STANAG-4481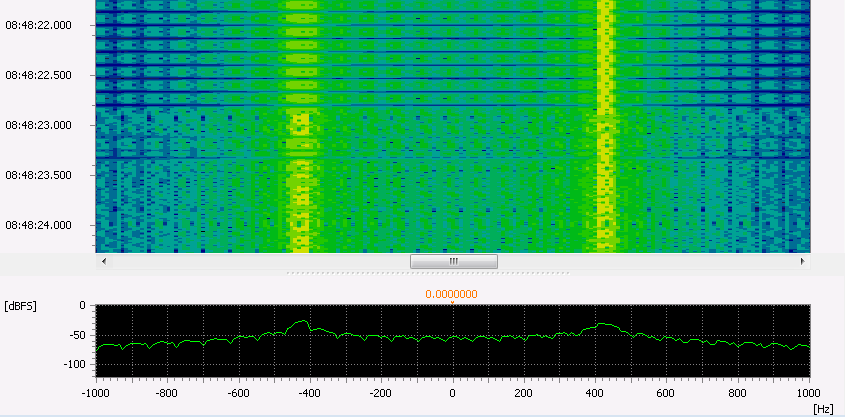 Figure 20: STANAG-4481 FSK Spectrogram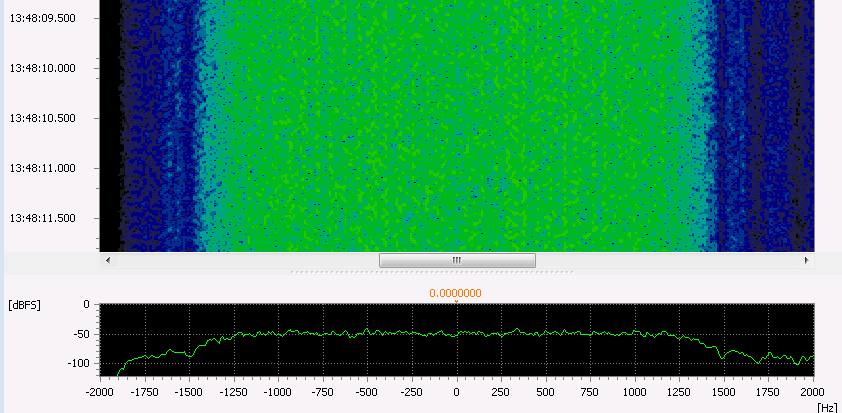 Figure 21: STANAG-4481 PSK Spectrogram
Modem Version History
| | | |
| --- | --- | --- |
| Release | Date | History |
| 2.0.0 | 2013-01-10 | Modem added |
| 2.2.0 | 2014-03-19 | Data format 7N2 added |
|   |   | All specified symbolrates supported |